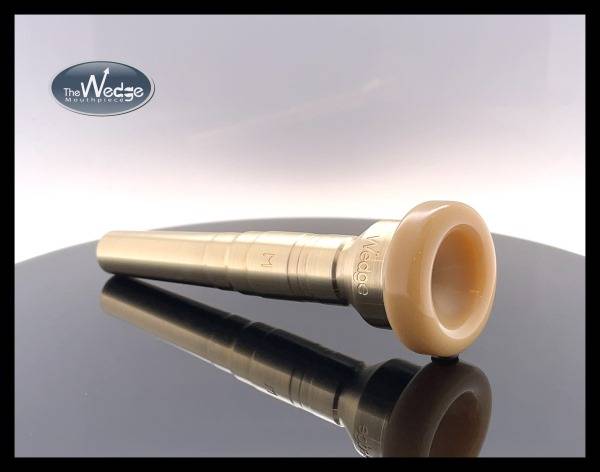 ---
Why do we offer a non-Wedge mouthpiece?
Wedge Hybrid Traditional mouthpieces offer players who prefer to play on a traditional rim shape access to the best non-metal mouthpiece available.
We have received a very enthusiastic positive response from players using our Hybrid Wedge mouthpieces. However, about 10% of players still do better on a conventional non Wedge rim, although they love the Hybrid material. Many or those players have requested a non-Wedge Hybrid. So here it is.
The Wedge Hybrid consists of a 3D printed polymer rim and cup liner permanently bonded to a brass base.
The rim and cup liner is made from a safe, medical grade resin used in the dental profession to print permanent crowns. It is composed of 51% nano-ceramic particles, which gives it characteristics very similar to natural tooth material, or bone. The material is certified as non allergenic, non irritating, and safe for prolonged skin and lip contact.
Advantages of the Hybrid design compared to other materials, including an acrylic top on a brass backbore:
* Avoids allergic reactions to metal mouthpieces - no contact with metal on the rim OR cup (unlike plastic screw rims).
* Feels warm, like other plastic mouthpieces.
* Smoother and more comfortable than gold or silver plated brass.
* Slightly more grip than silver, providing better endurance - less grippy than acrylic.
* Provides a slightly warmer sound than brass.
* Notes lock in, or slot better than acrylic, very much like brass.
* More core and clarity in the sound than acrylic.
* Clearer articulation than acrylic.
* Better feedback to the player than acrylic - feedback and connection to the horn feels like a brass mouthpiece.
* More durable and very resistant to breakage, unlike acrylic.
Sizing is based on familiar models that most players will recognize.
---
---
---
1.5C Hybrid Traditional
ID .67 inches, 17 mm
---
Schilke 15, 16, 16C4 & 17
Warburton 3MD
Description
The Bach 1-1/2C, Schilke 15-17 series, Yamaha 16C4, and similar mouthpieces, have historically set the standard for orchestral mouthpieces.
The 1.5C HT is based on a scan of a Bach Mt Vernon 1.5C. It is designed to fill the need for a dark, orchestral sound, but with the advantages of the Hybrid design.
Most players will be fine with the usual 27 throat. Strong players with good breath support will often prefer the bigger, broader sound and reduced resistance of the 25 throat.
---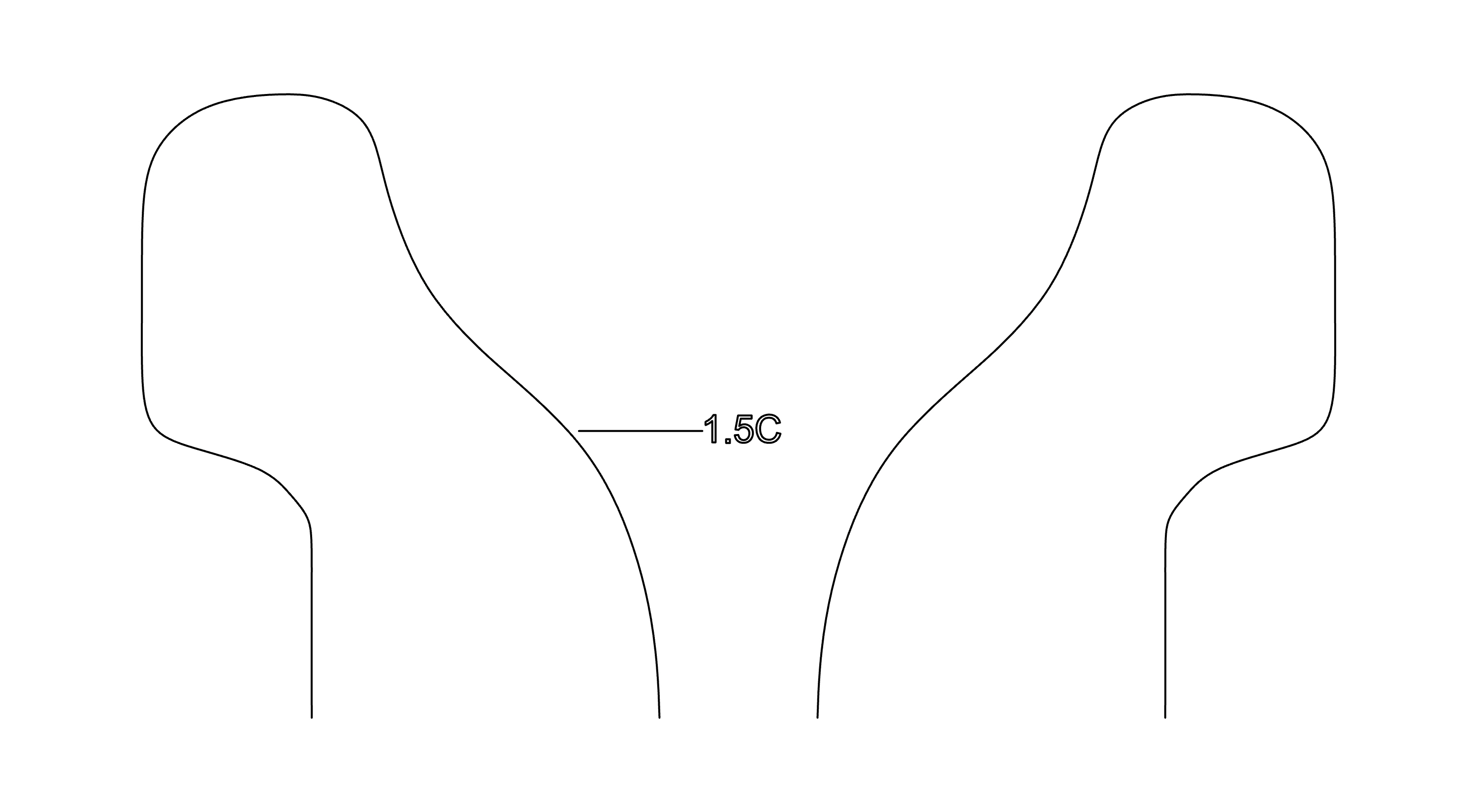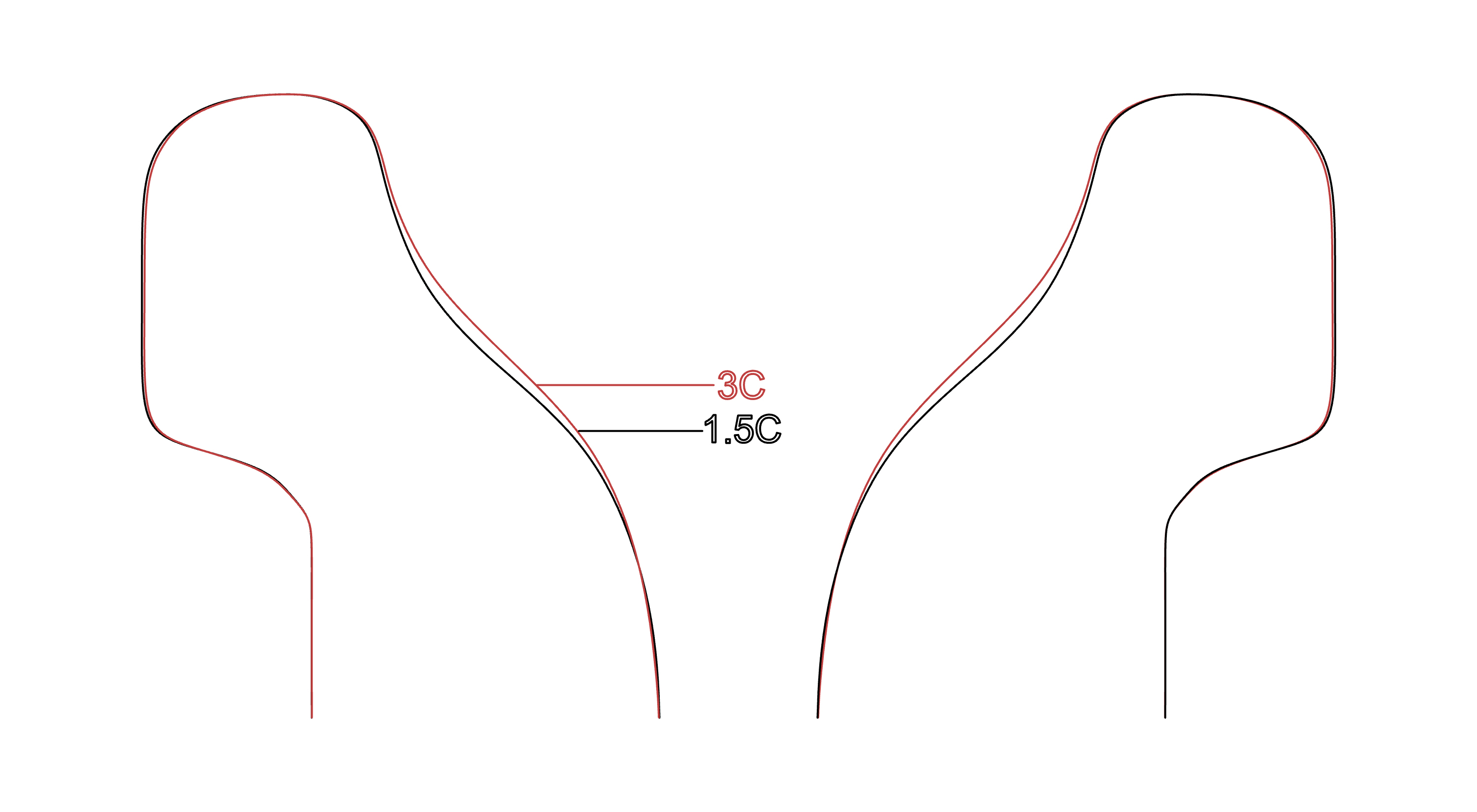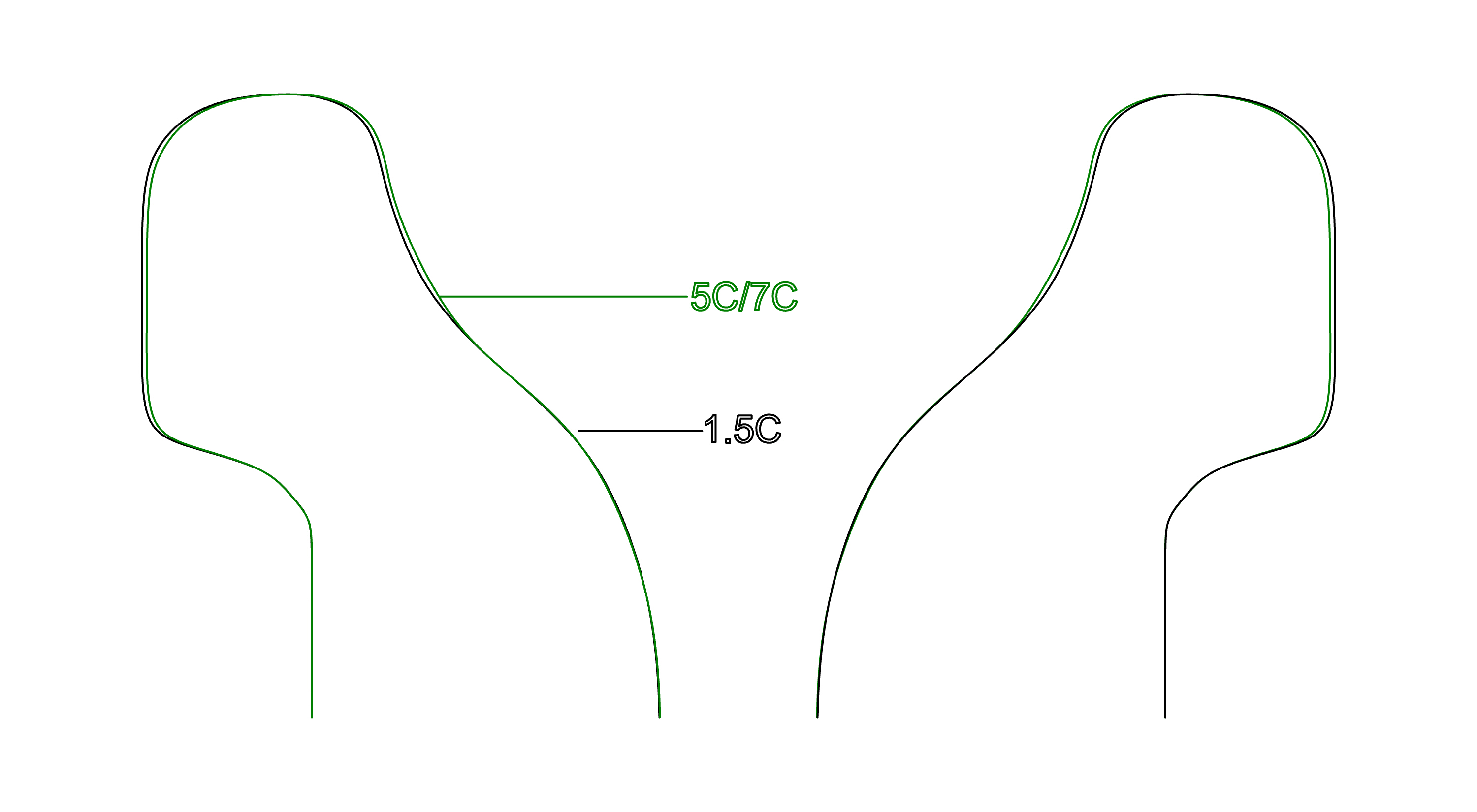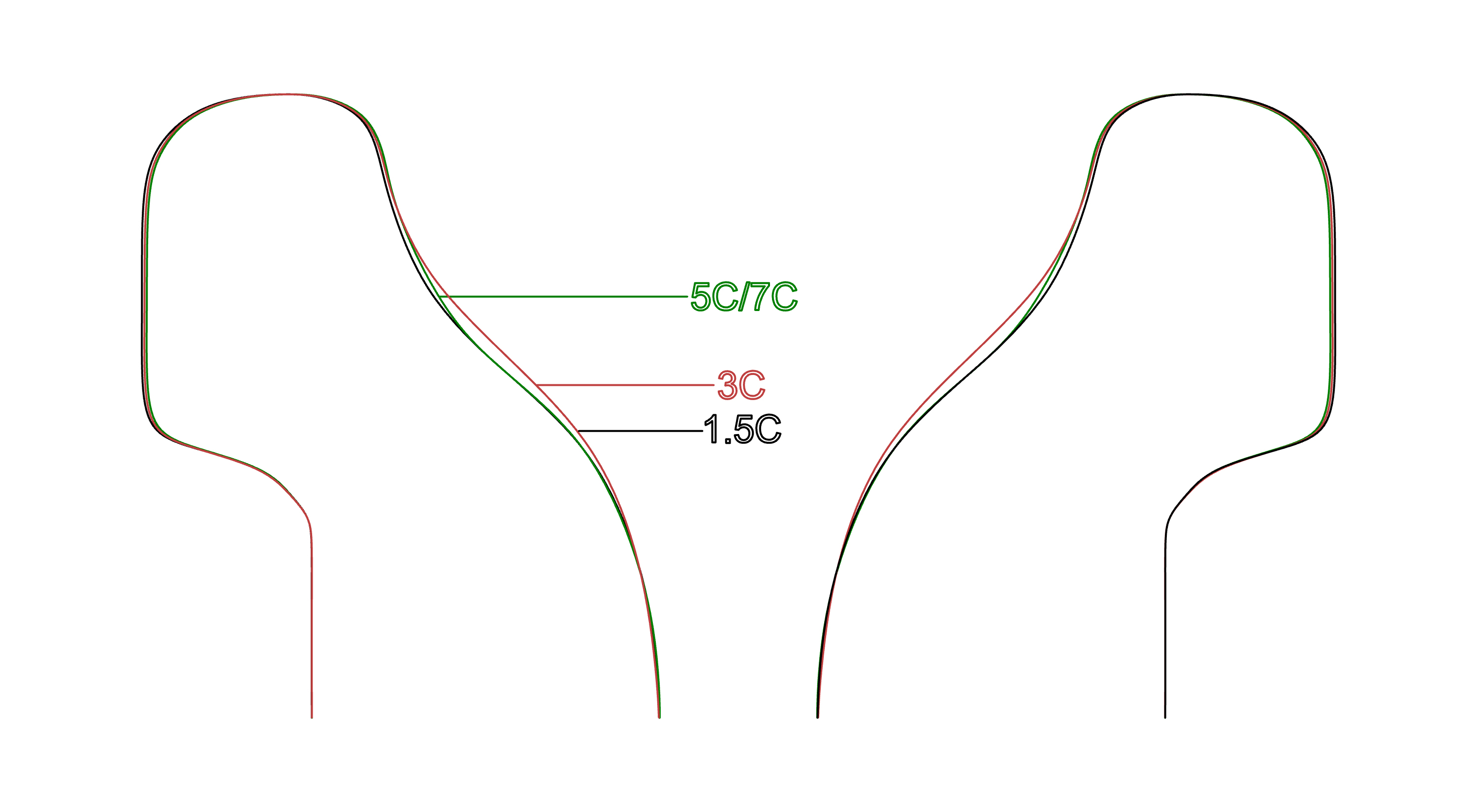 Click on image to enlarge
---
---
---
---
---
Similar to:
BMV3C, Bach 3C
GR66MX
Monette B3, B4S
Schilke 14B
Yamaha 14B
---
The 3C HT, is the Wedge most similar to the Bach 3C. It is based on the Bach Mt Vernon 3C and has a cup depth that is slightly shallower than the Bach 1.5C, Bach 5C, and B7C. It therefore has a slightly brighter sound, and provides more support in the upper register than the 1.5C/5C.
The 3C is a great all round mouthpiece for a wide variety of applications. The sound is a bit bright for an orchestral setting, depending on the player's natural sound and sound preferences. The Hybrid design does offset the brighter sound to some extent.
The 3C is very well suited to situations where a bit more efficiency and projection is desired, such as concert band, brass quintet, marching, and jazz band.
---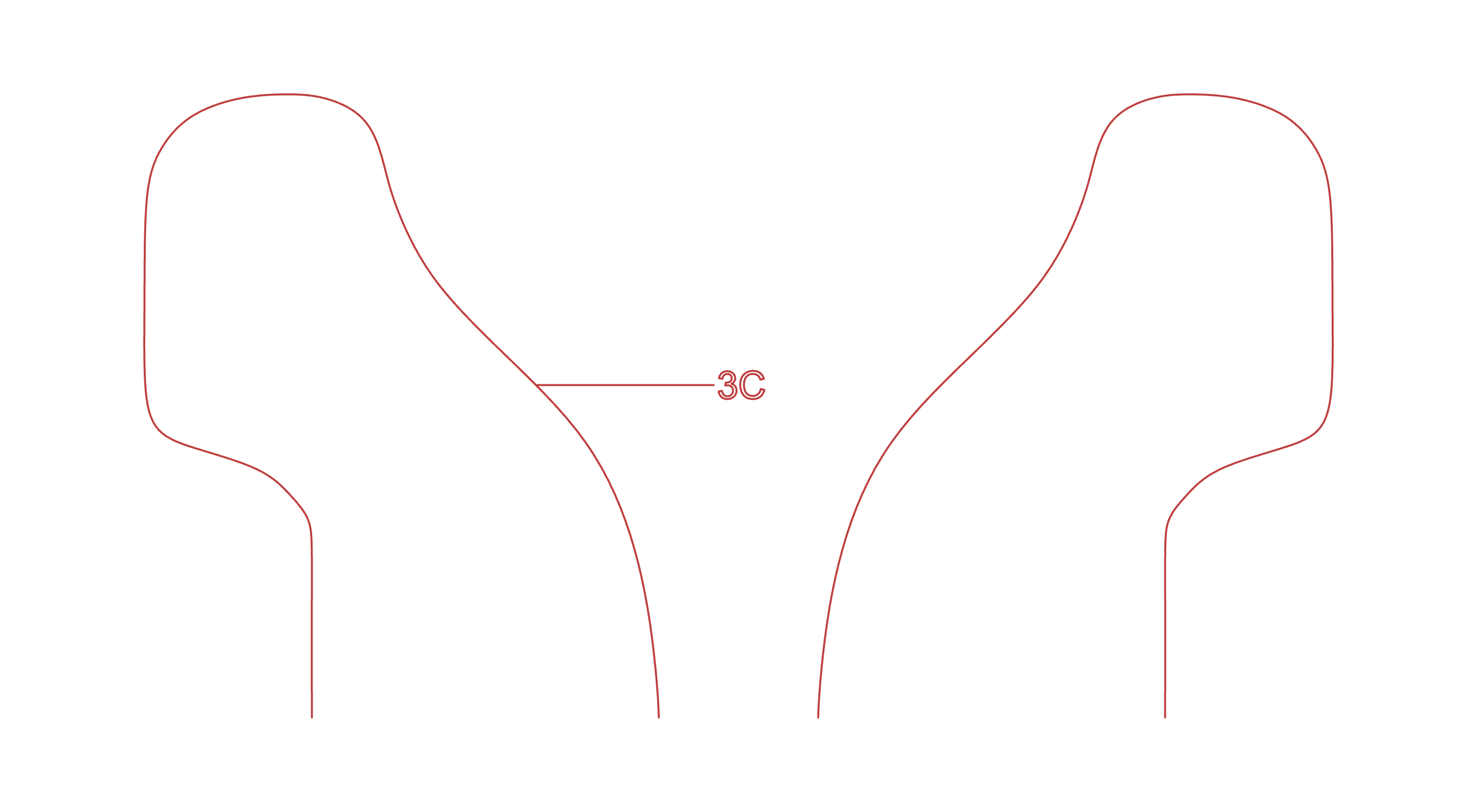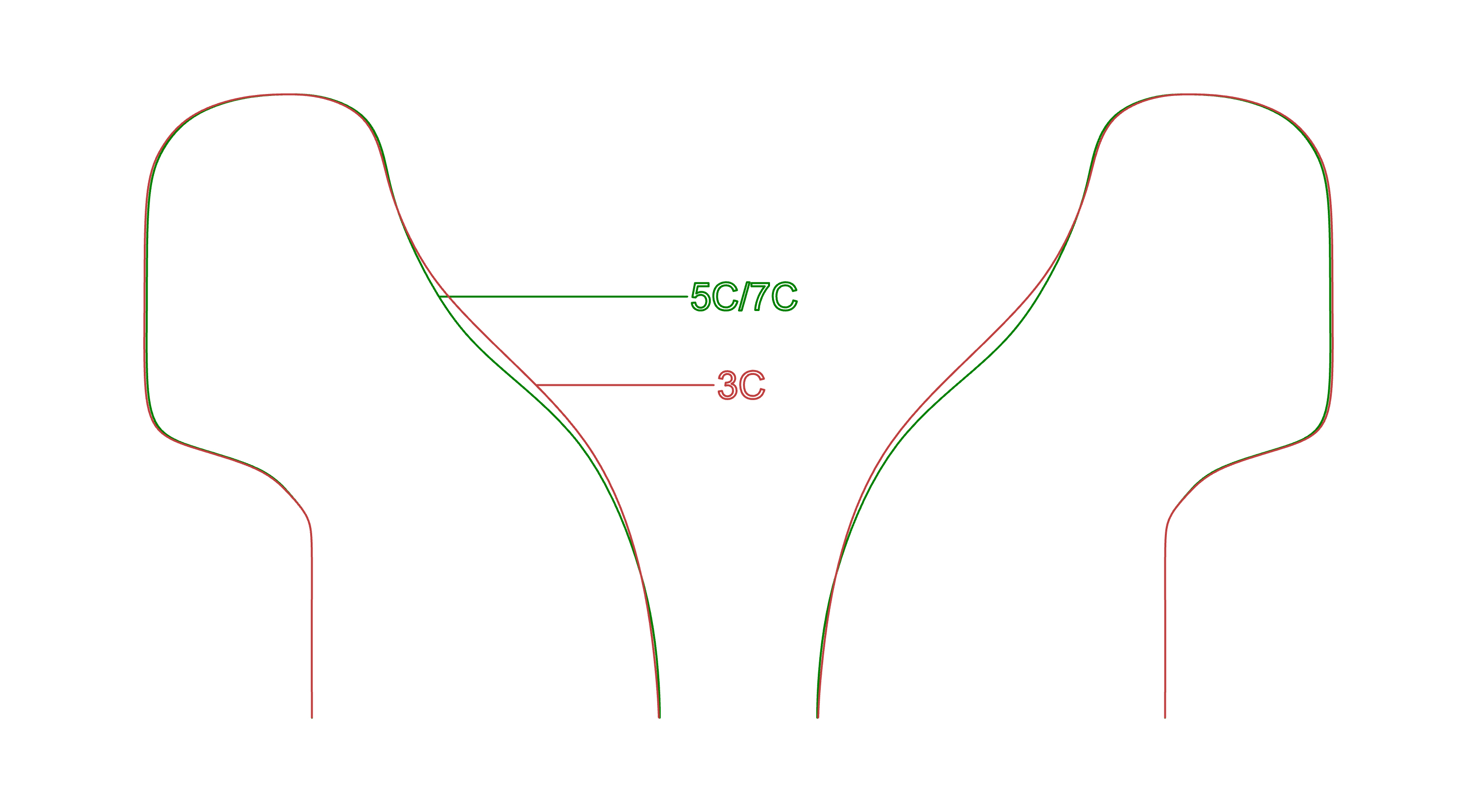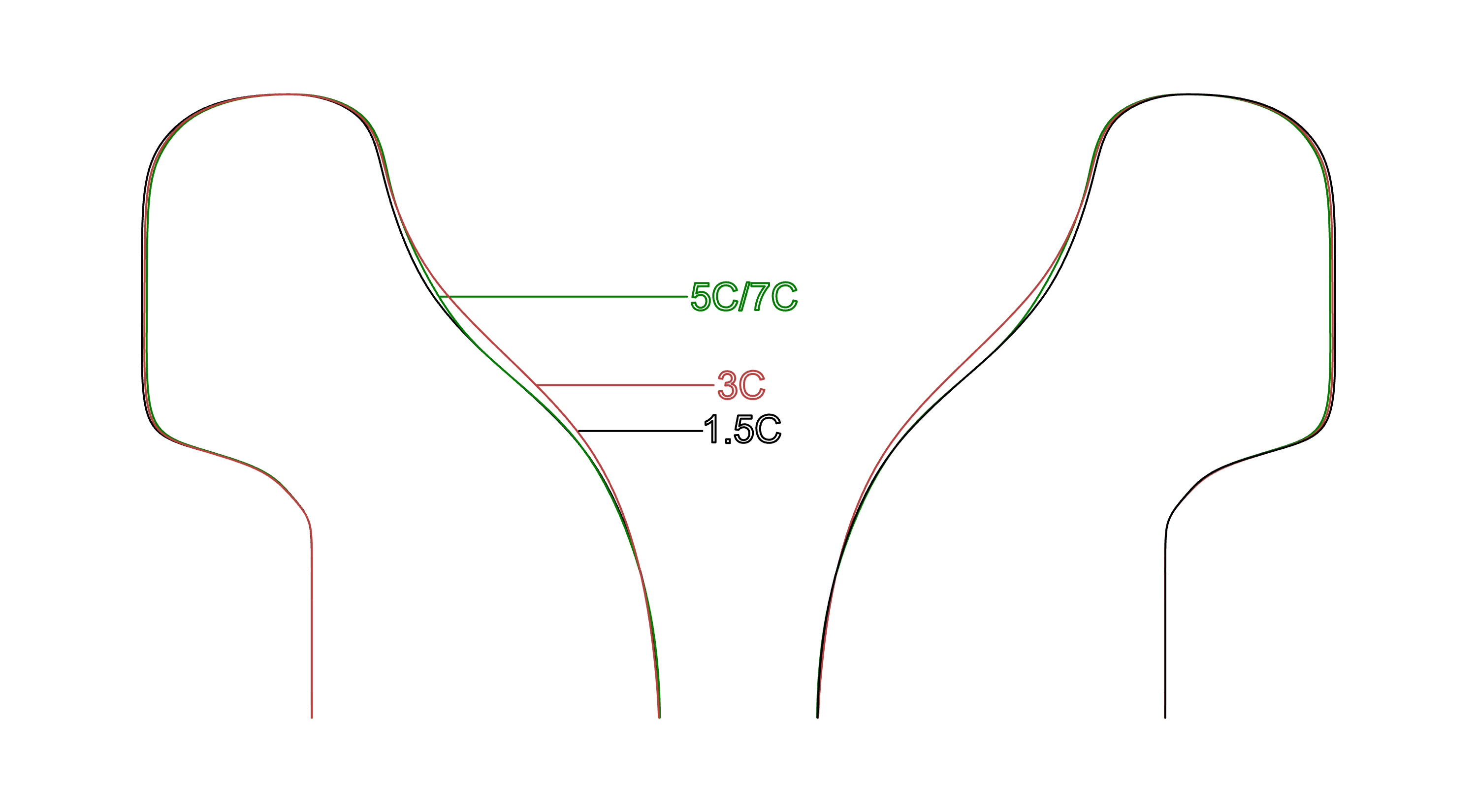 Click on image to enlarge
---
---
---
---
---
The 5C/7C HT is our version of the Bach 5C, Schilke 14, and similar mouthpieces. It is based on a scan of a Mt Vernon Bach 5C. The cup depth is the same as a Bach 5C, and slightly shallower than the Bach 7C. This is a slightly smaller alternative to the typical "orchestral" Bach 1-1/2C, .67 inch ID sizes.
The 5C/7C is an excellent choice for an advanced amature player or professional who wants the classic "orchestral" sound, but who has challenges with range and endurance.
It's also an excellent choice for advancing students who are not yet ready for the 1.5C.
The more efficient .66 inch rim gives most players better endurance than the .67 inch rim, while keeping a similar, dark, if slightly more compact sound.
---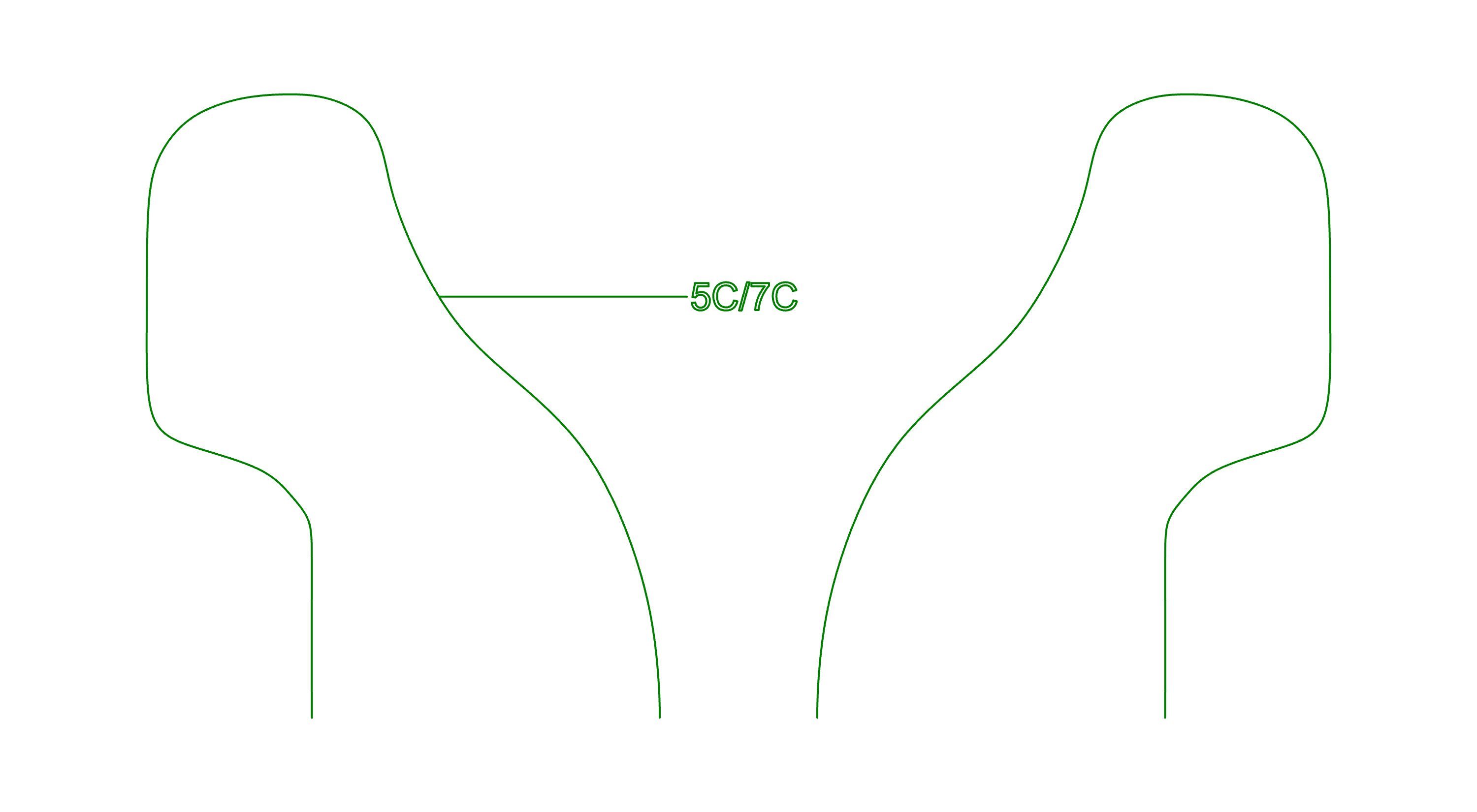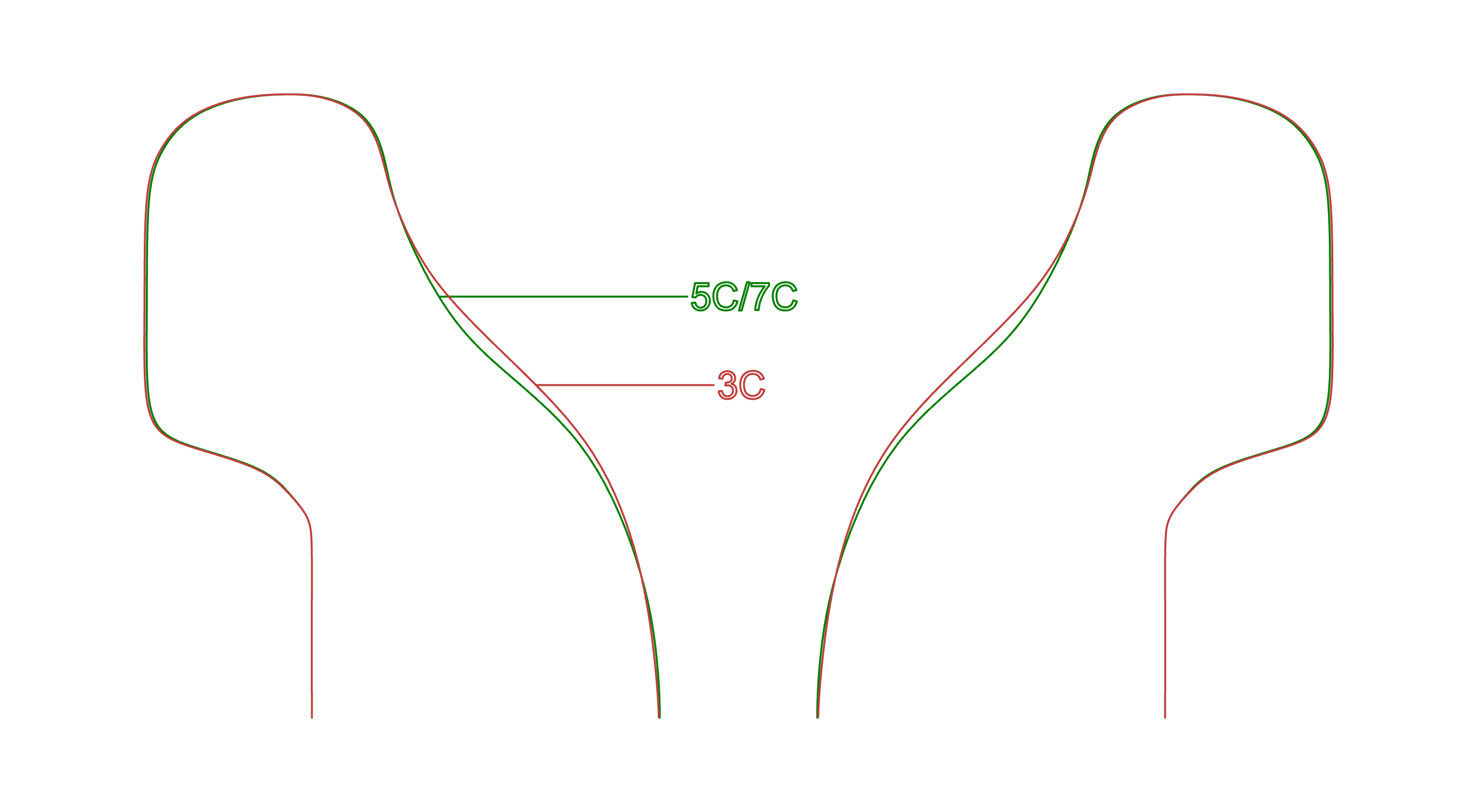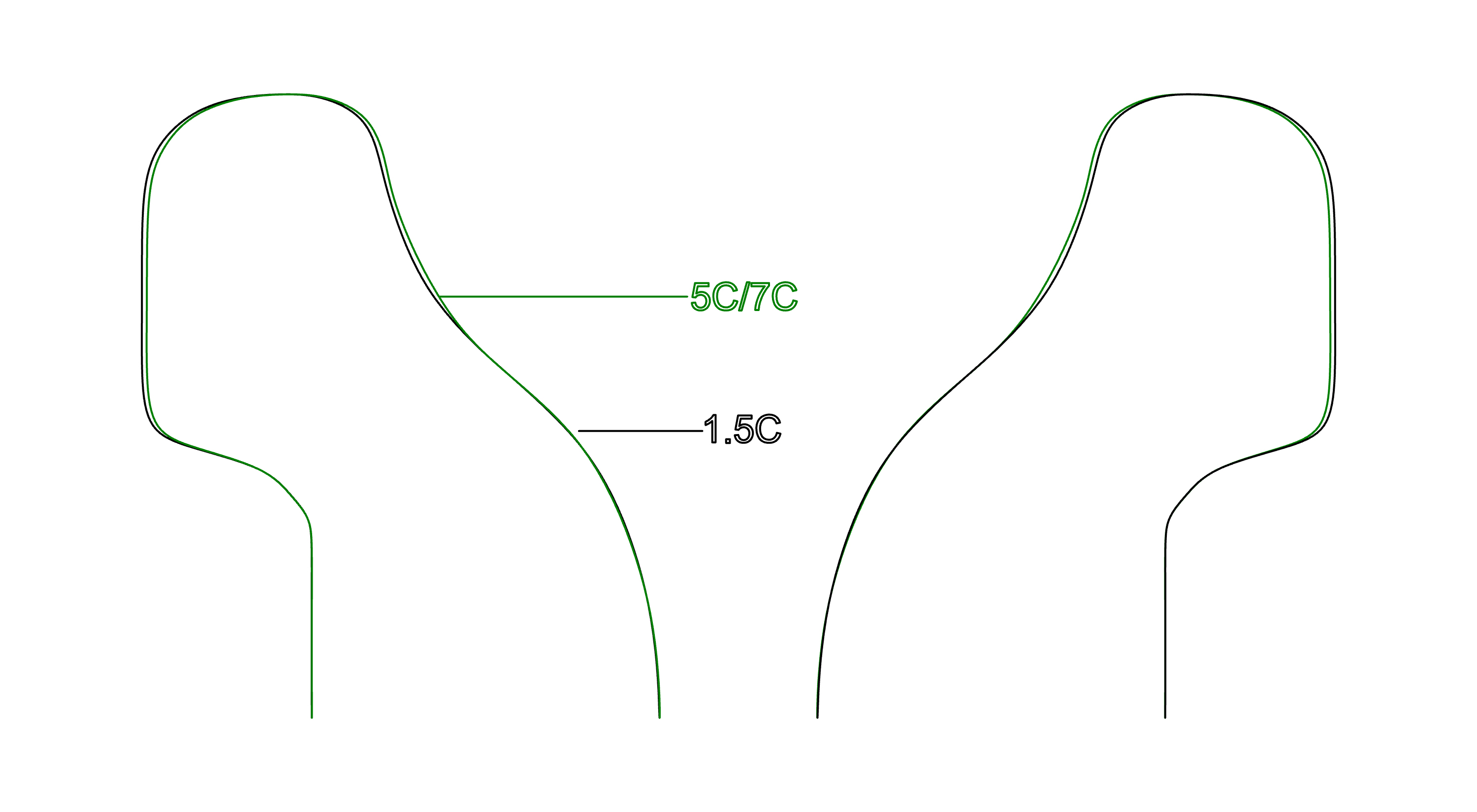 ---
---
---
---
Similar to:
BMV7E, Bach 7E
---
Description
The 7E HT is based on the Bach Mt Vernon 7E. The Bach 7E is a very popular choice for piccolo trumpet, especially for players using a 1.5C or 3C size for the Bb or C trumpet.
The cup is slightly shallower than a Bach 3C, so it is also a good choice for a 3C player who want a bit or help in the upper register and a slightly brighter sound, without going as shallow as the 3D or 14A4A cup.
---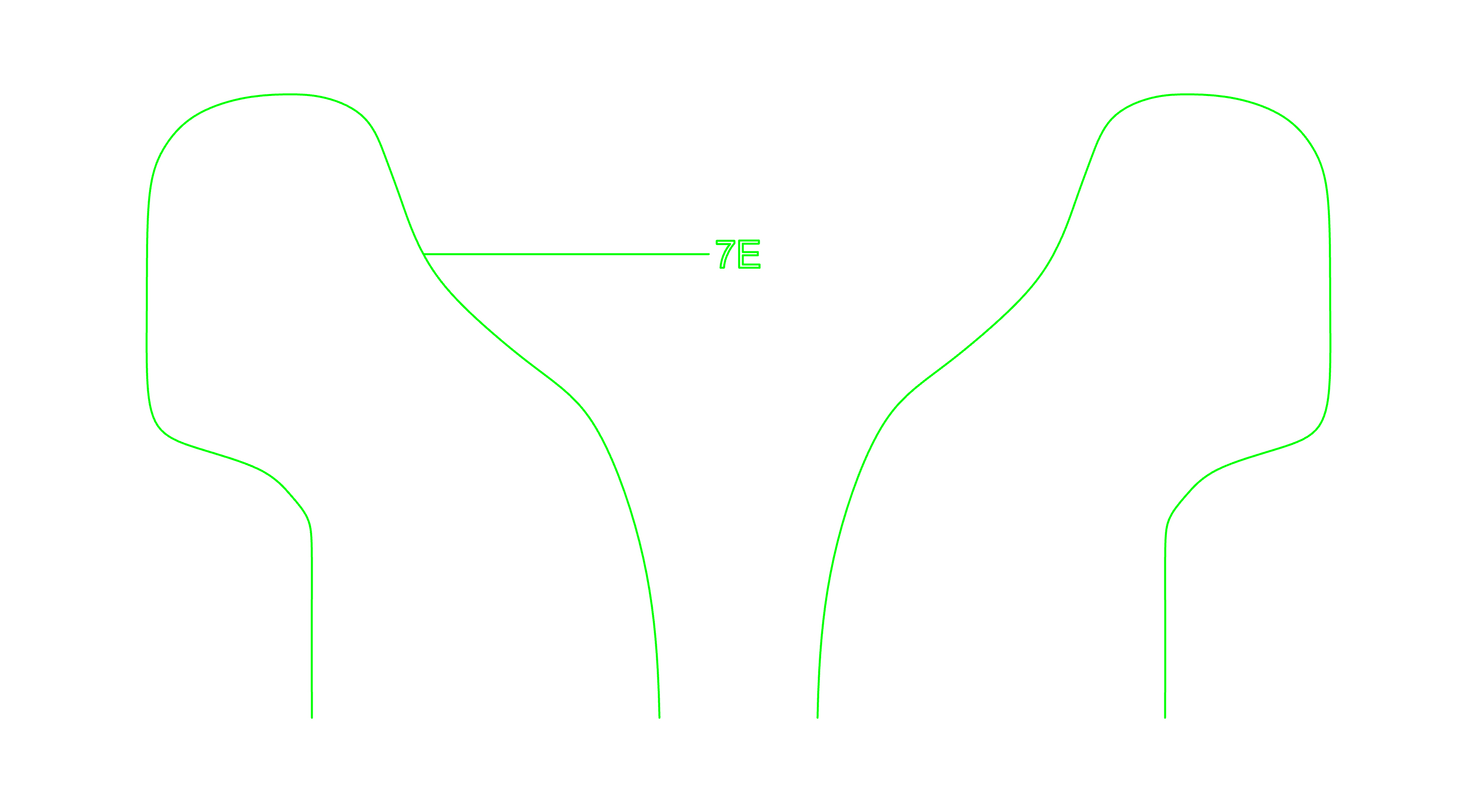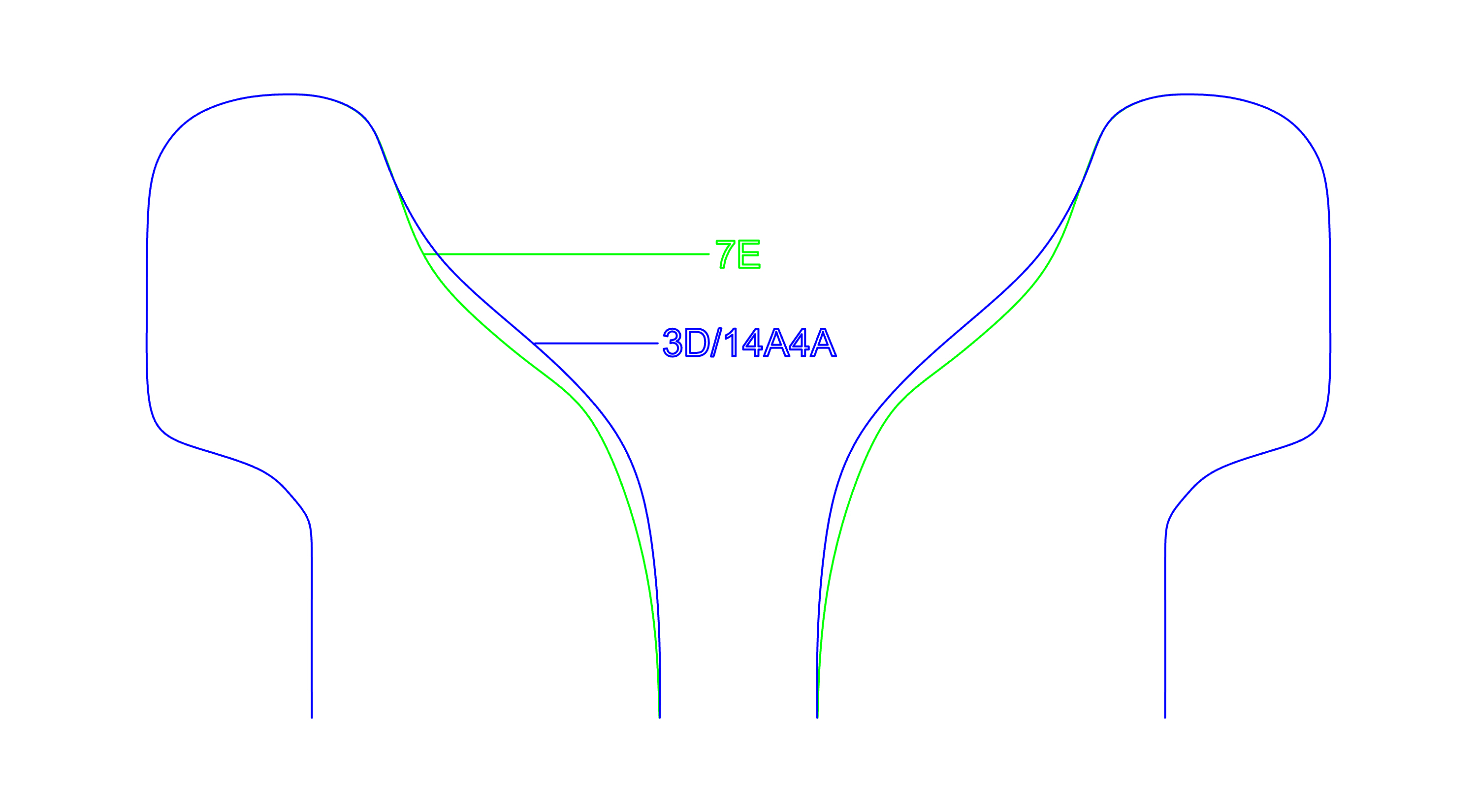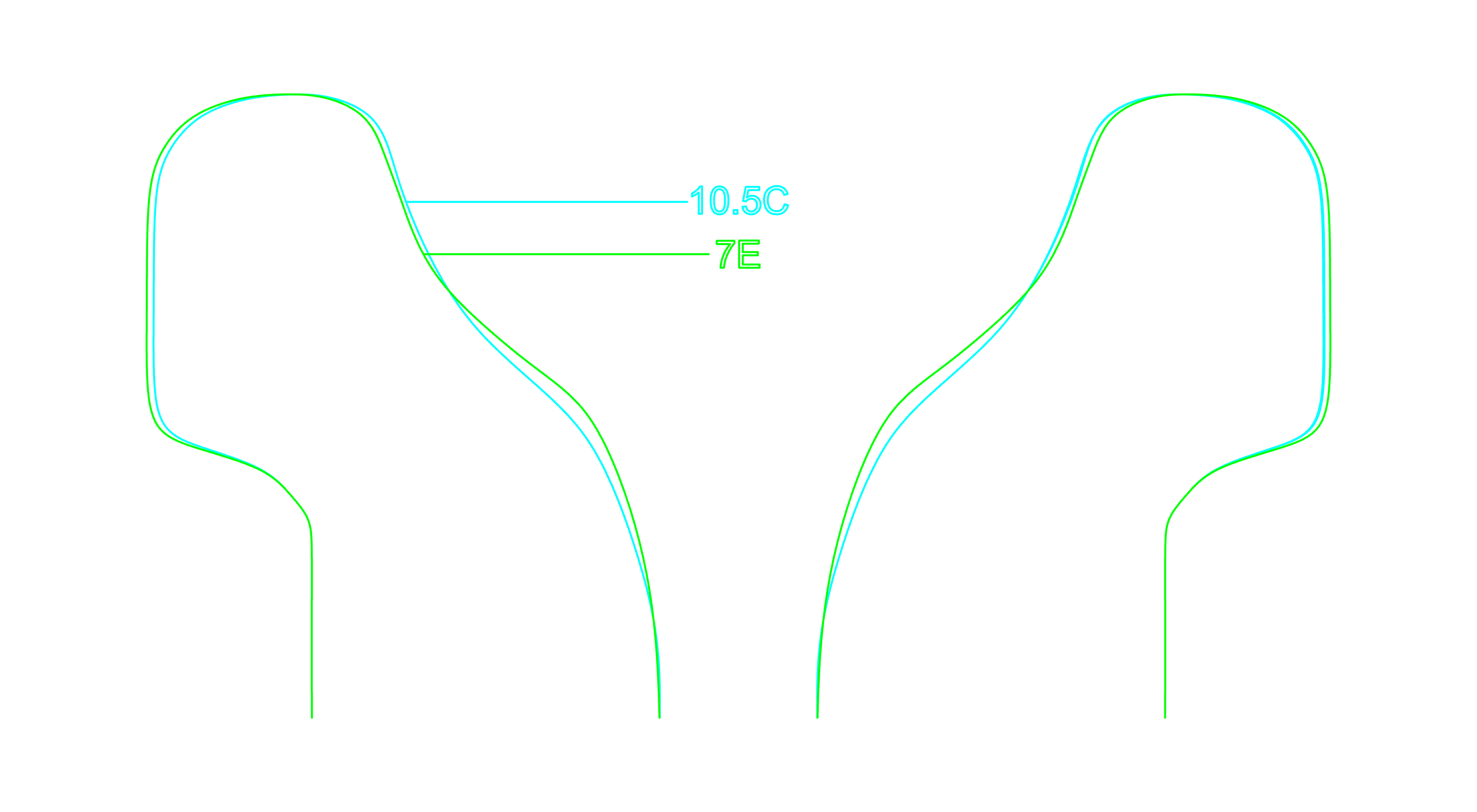 Click on image to enlarge
---
---
---
---
3D/14A4A Hybrid Traditional
The 3D/14A4A HT is similar to the Bach 3D and S14A4A, but with a slightly deeper cup than the S14A4A. It is based on a scan of a Bach Mt vernon 3D.
This is a great lead mouthpiece with a medium diameter. It also works well for piccolo trumpet when a bright sound is desired.
---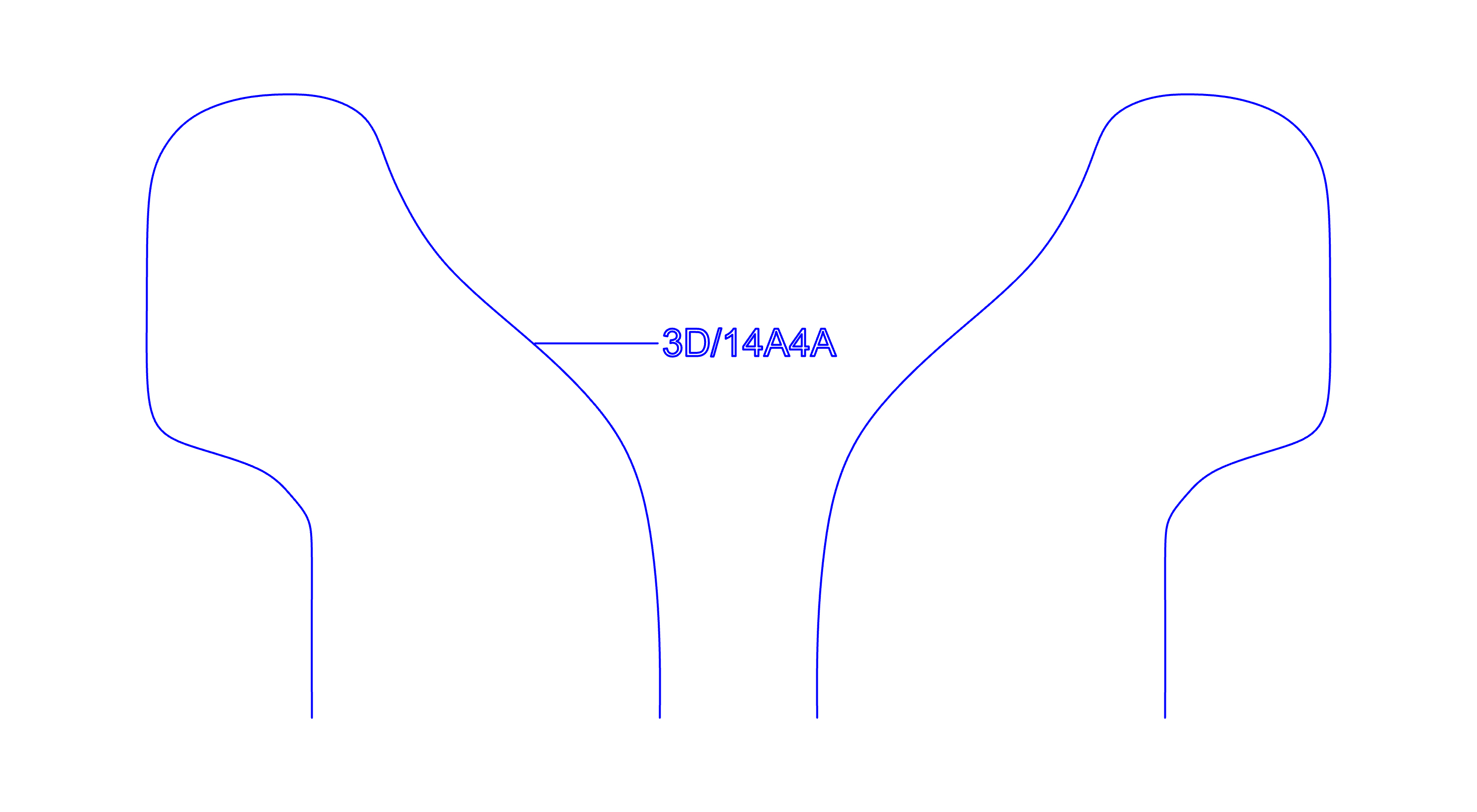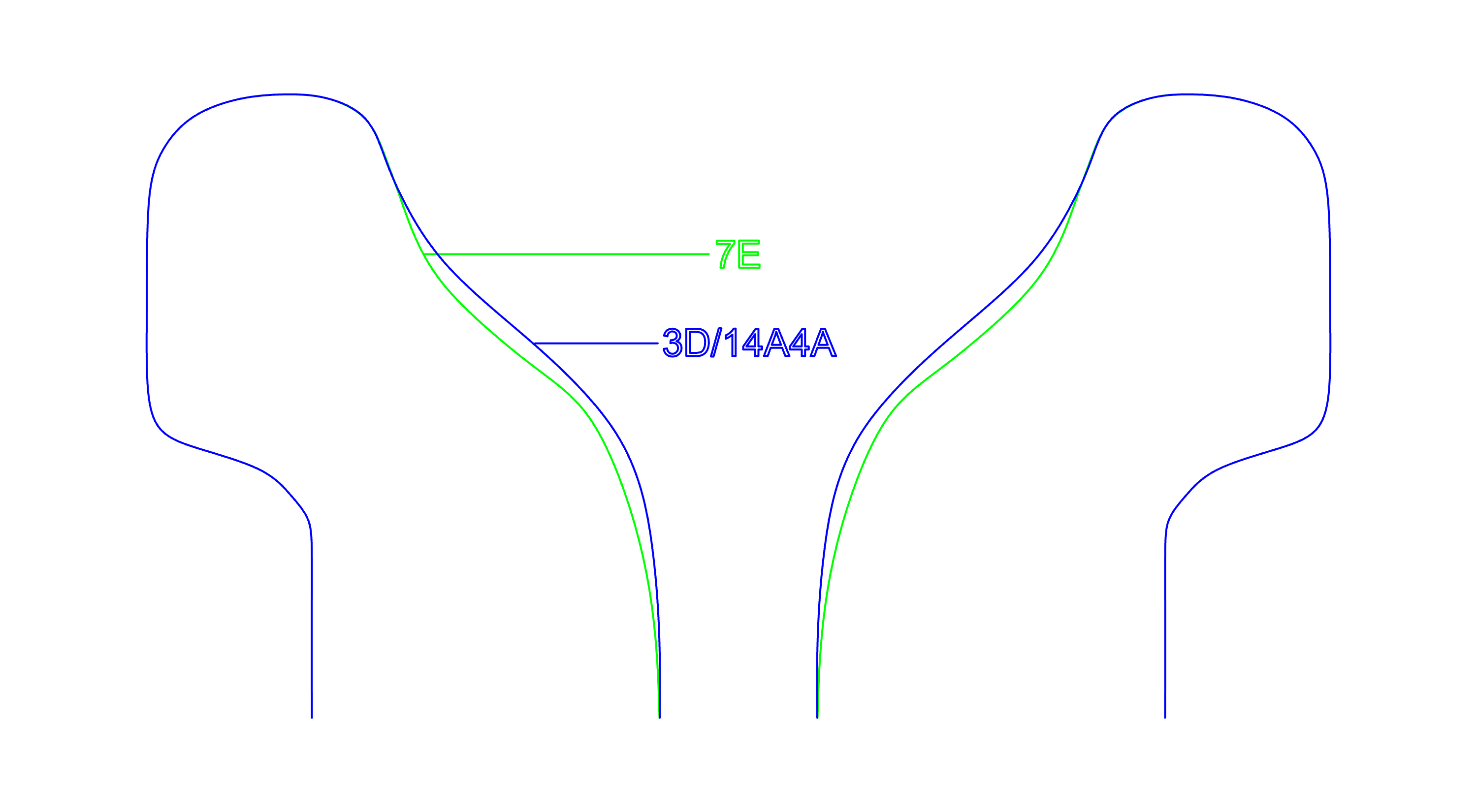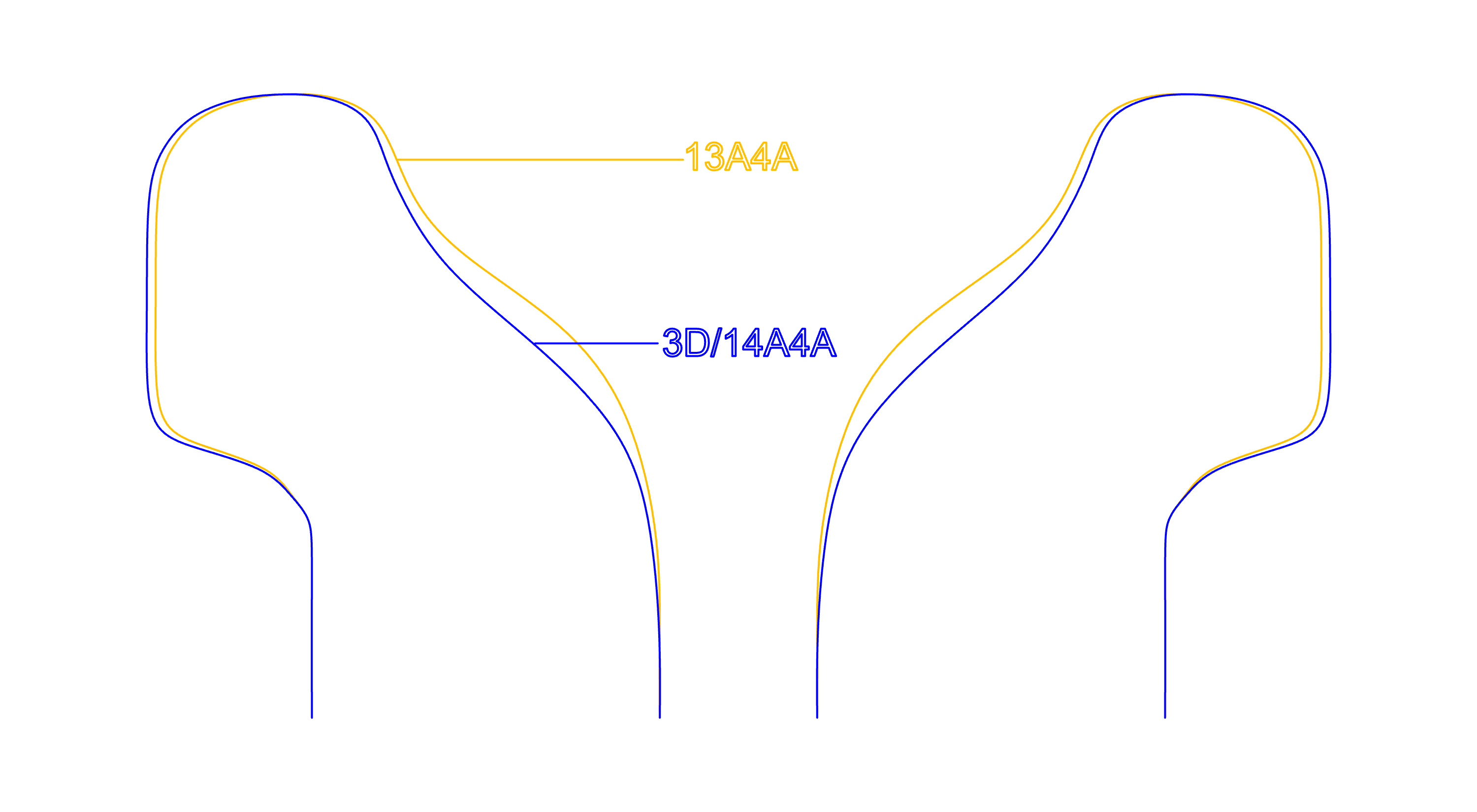 ---
---
---
---
BMV 10-1/2C, Bach 10 -1/2C & 7D
Yamaha 11B4 & 13B4
---
Description
The 10.5C HC is one of our most popular sizes. It is based on a scan of a Bach Mt Vernon Bach 10-1/2C. This size is an underappreciated option for young beginners, and are a much better choice than the much deeper 7C.
This group of mouthpieces has a cup depth similar to a Bach 3C with a smaller diameter better suited for young players.
Being the little brother of the Bach 3C it is a very versatile choice for all round playing. It also works very well for piccolo trumpet.
---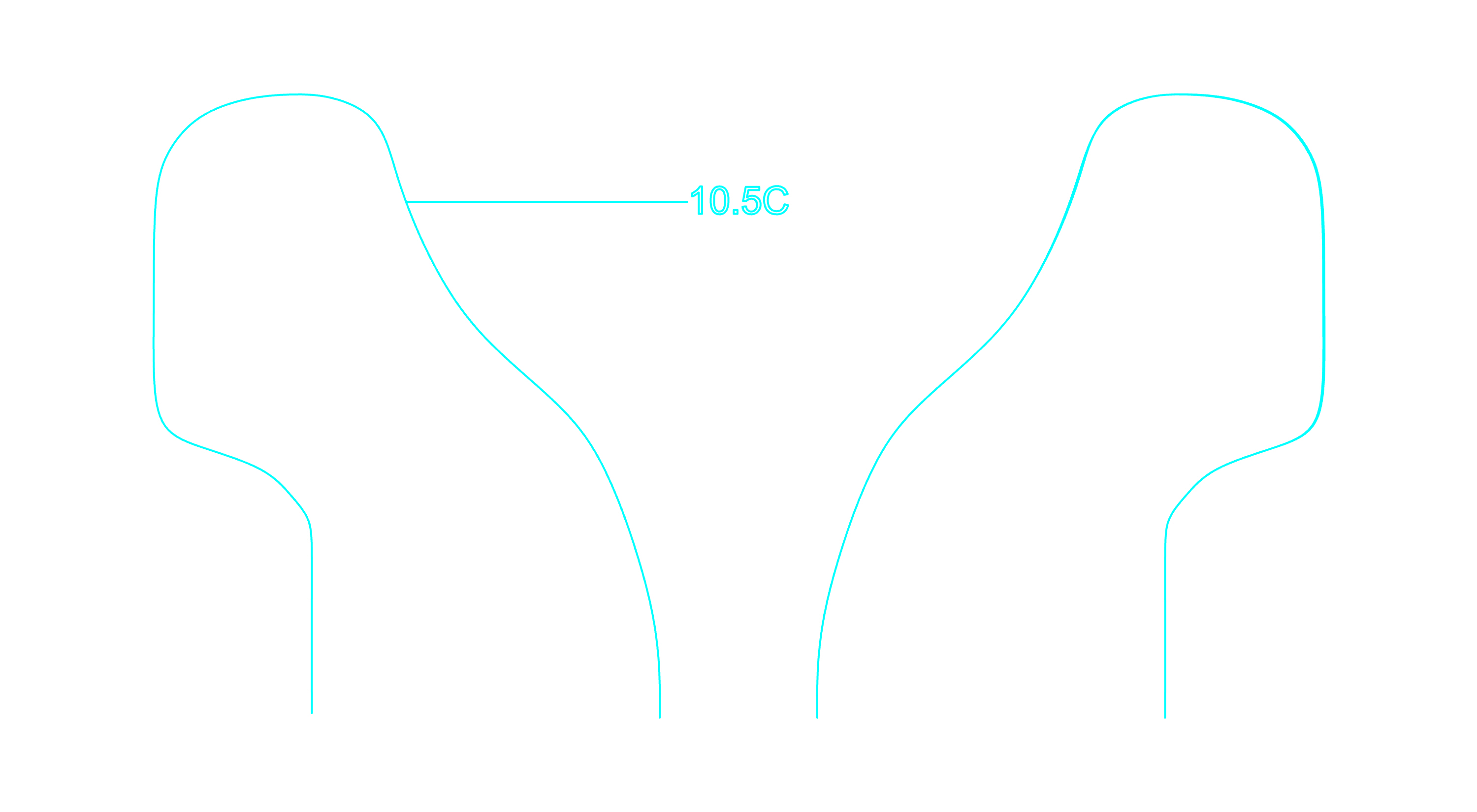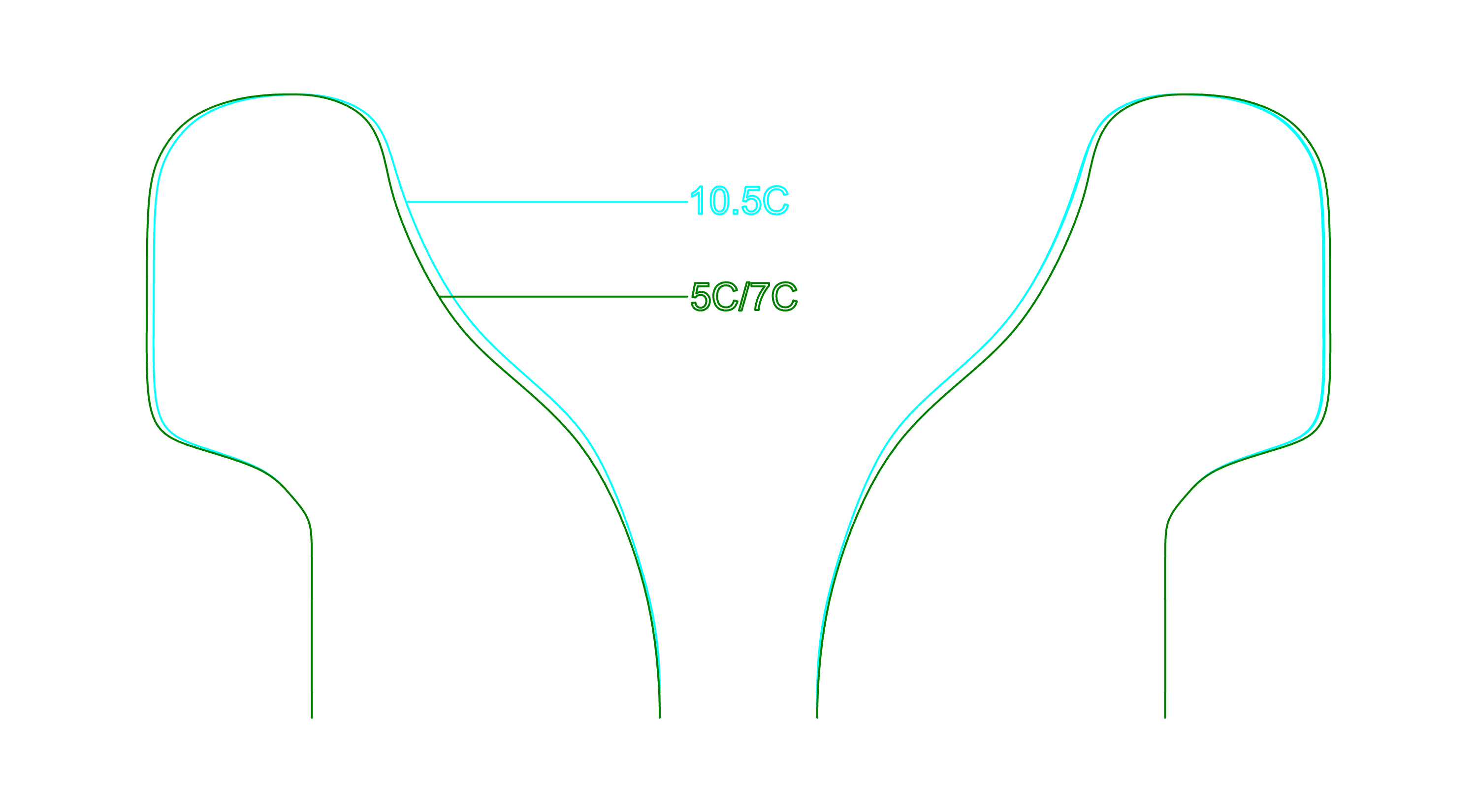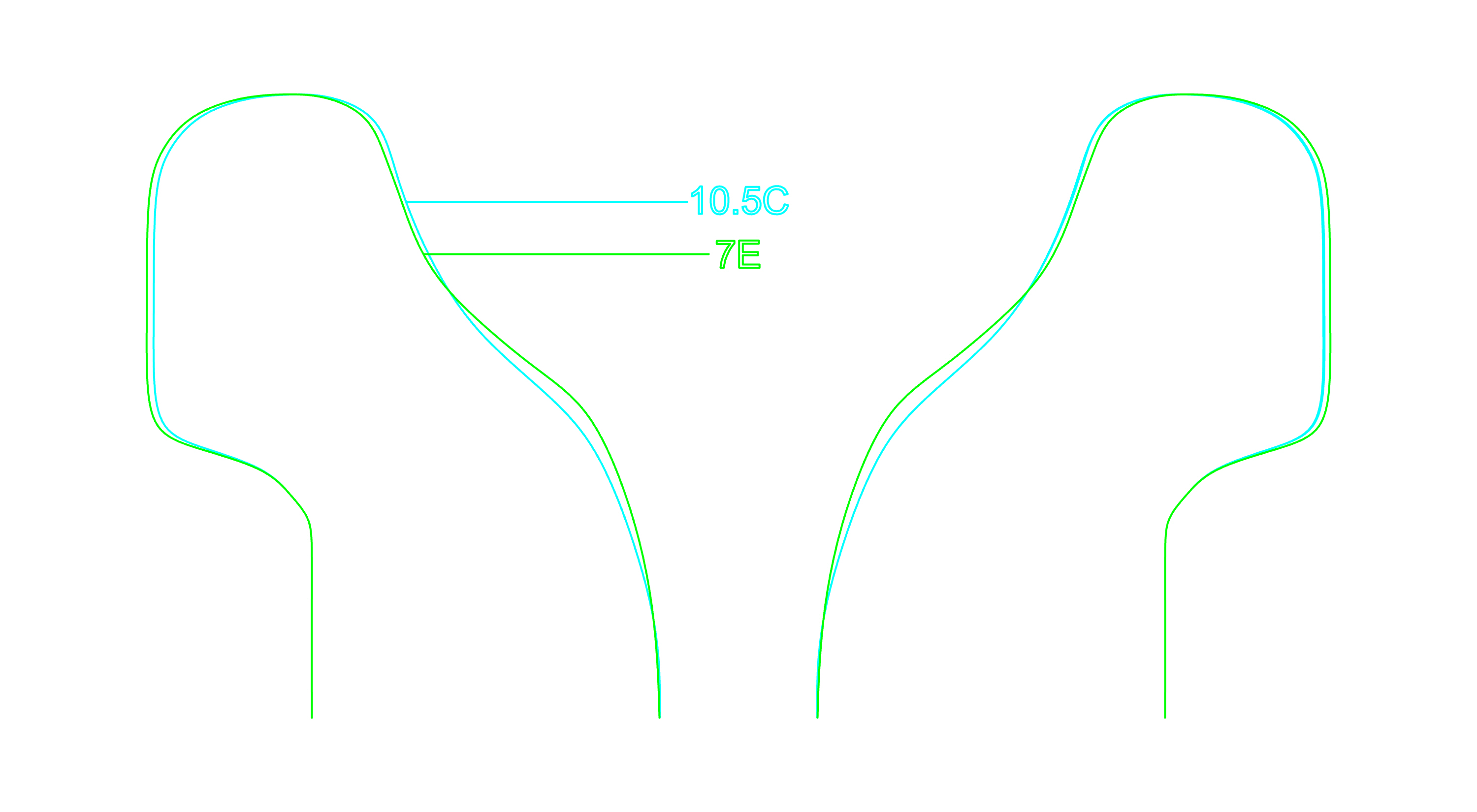 Click on image to enlarge
---
---
---
---
---
The 13A4A HC resembles the Schilke 13A4A, Yamaha 13A4A, Bobby Shew Lead, and Kelly Screamer , which are all very similar, popular lead mouthpieces. It is slightly deeper than the Bobby Shew Lead.
Note that the cup of the Schilke 13A4A is significantly shallower than the 14A4A.
---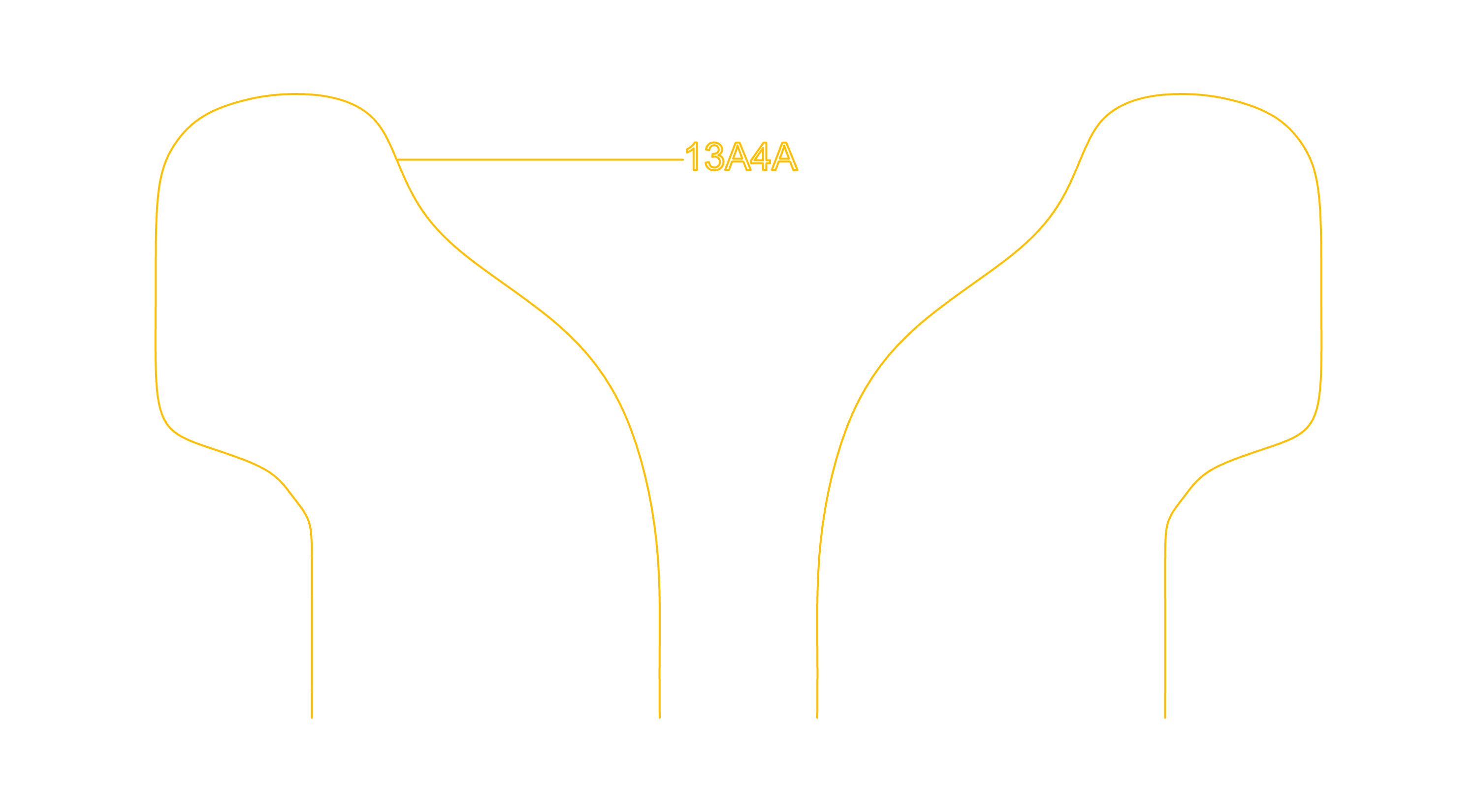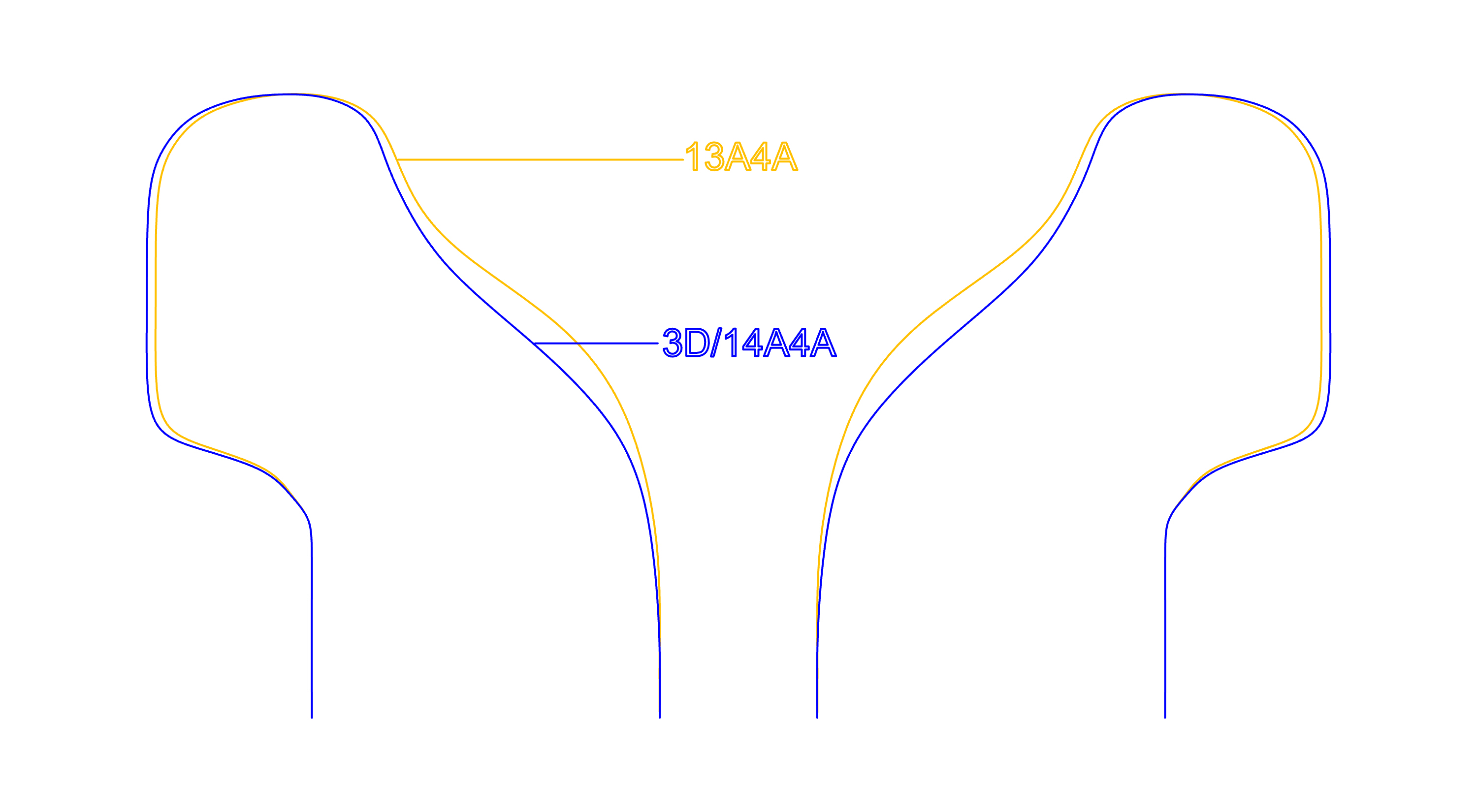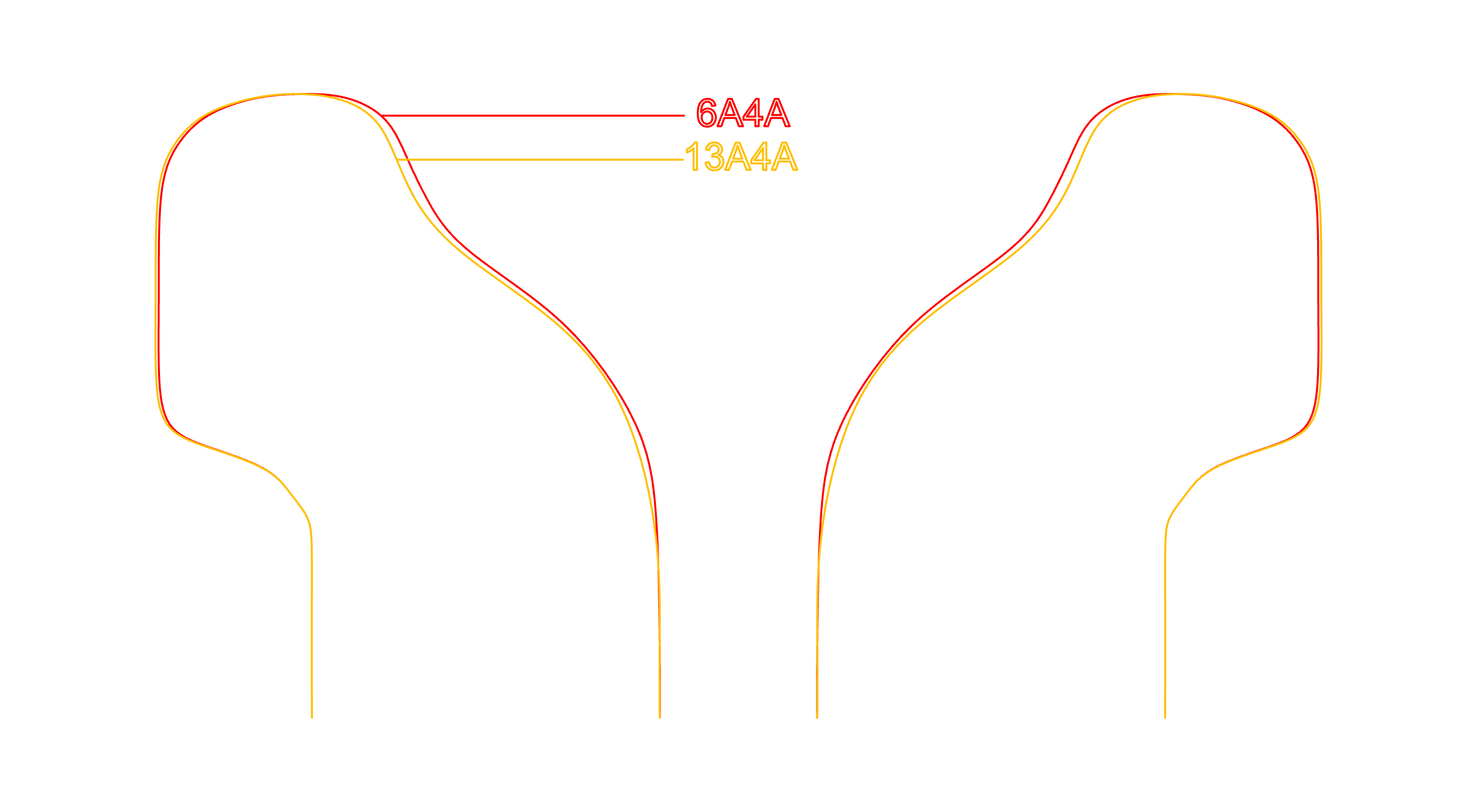 Click on image to enlarge
---
---
---
---
---
The 6A4A HT provides excellent brilliance, projection, and slotting in extreme upper register playing.
The Schilke 6A4A and similar mouthpieces have a long history as very effective small diameter, extra shallow lead mouthpieces.
---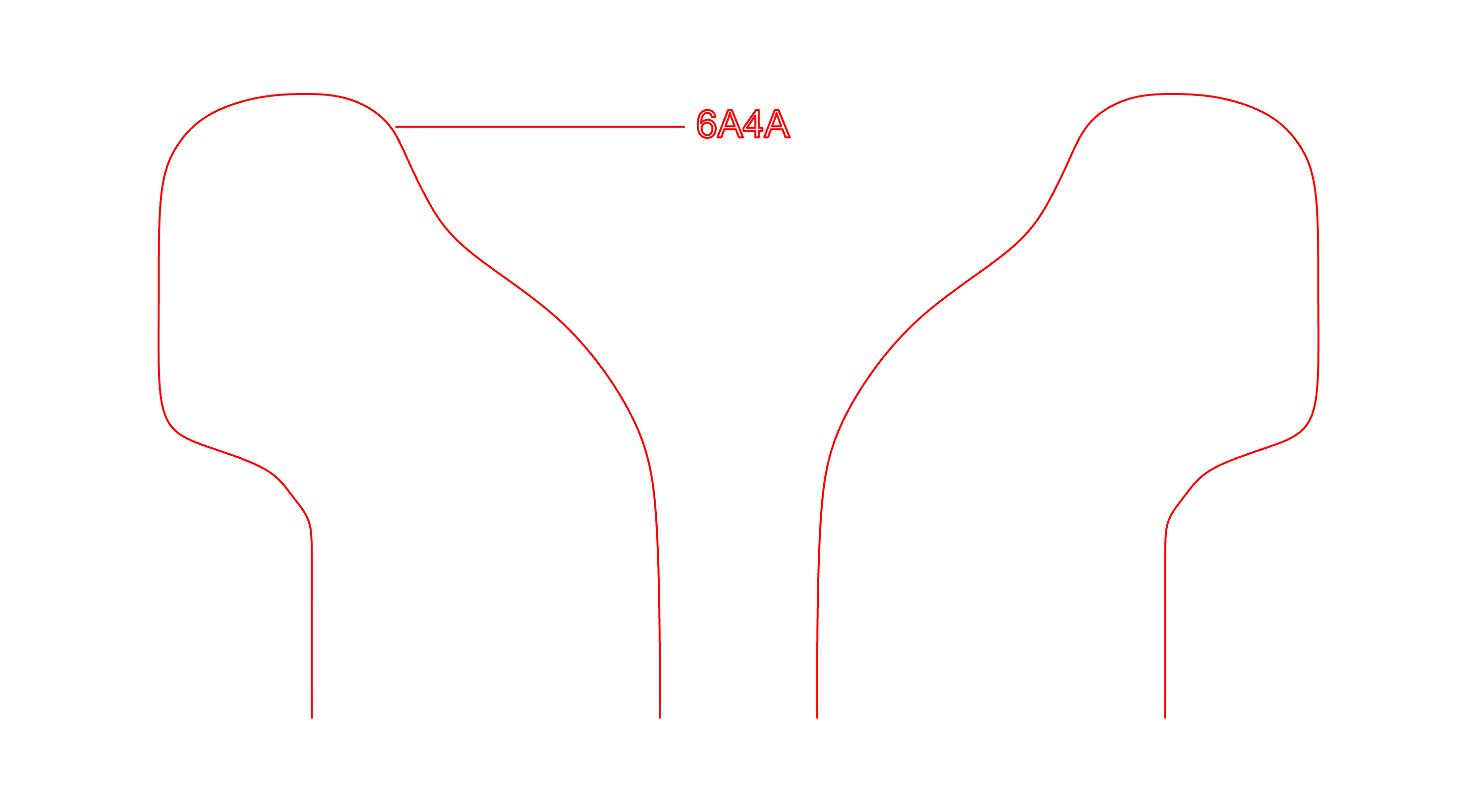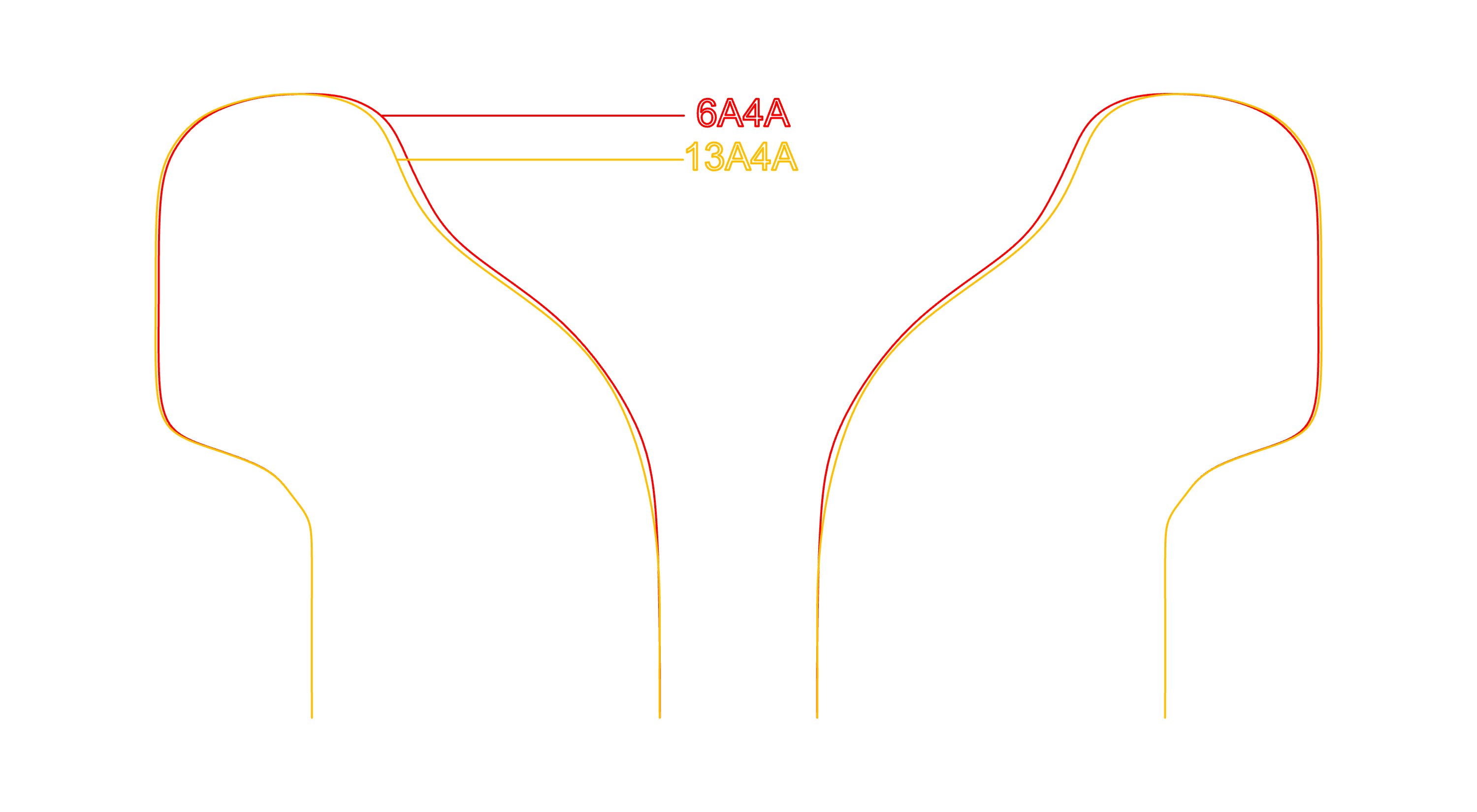 Click on image to enlarge
---