Material
French horn mouthpieces are available in silver plated brass or the Wedge hybrid model.
---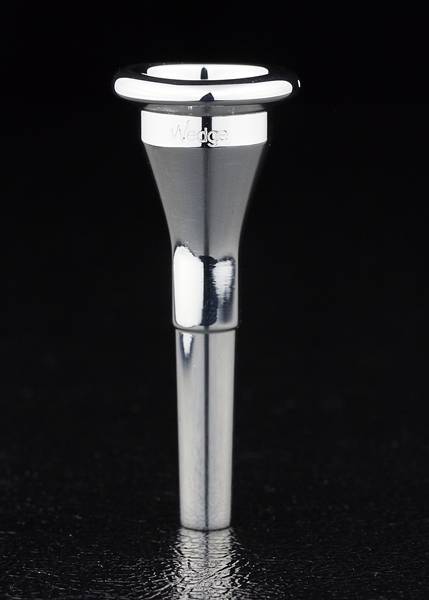 ---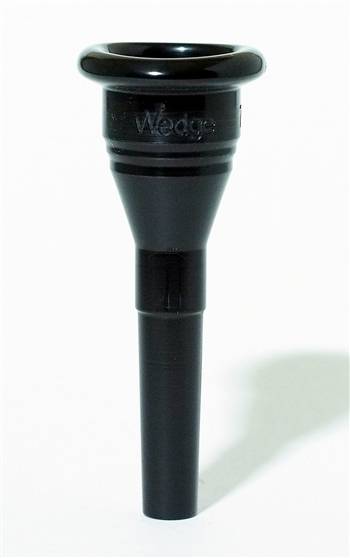 ---
* Diameters range from 17 to 18.25 mm in .25 mm intervals measured at .04 inches into the cup
* All rim widths measure 4 mm (.158 inches)
* #14 drill, .182 inches or 4.62 mm in S to D cups
* #12 drill, .189 inches or 4.8 mm in XD cups
Shanks are available in American and European. The European shank is slightly larger and has a slightly different taper. It is designed for some German-made horns (Schmid, Hoyer, Alexander, etc.) that are made with the slightly larger receiver.
An American shank mouthpiece will fit in a European receiver, but go in quite far, and possibly bottom out on the lead pipe before it seats properly. The European shank mouthpiece will fit in an American receiver, but not go in far enough. The difference is usually about 1/8 to 1/4 of an inch, depending on the receiver.
A horn made to take a European shank mouthpiece will generally play better with the appropriate shank. It improves the sound, increases the quality of attack and improves intonation and response.
---
Cup Depths
S Cup (Shallow)

* Similar to Laskey J cup
* Brilliant tone with excellent upper register
* Unusually full lower register for a relatively shallow cup compared to a traditional design
*Similar to Laskey G cup
* Most popular depth for general use
* Very even response in all registers
* Best choice for most playing situations
* Similar to Laskey F cup
* Deeper cup for very fat low register
* Excellent range for a relatively deep cup
* Similar to Laskey E, Farkas MDC, Denis Wick Paxman cup
* Extra deep cup for a huge lower register
---
---
---